I have been very unmotivated these past few months… you can tell, can't you?! I guess I have been in waiting mode… waiting for our stuff to arrive… waiting for my husband to get here… because as I forgot to tell all of you – DH got a job back here in Oz!!!! Very exciting, although it does mean I can't have another visit to my beloved Arabia…! Never mind, it is better to have him home

The waiting is almost over… DH arrived late Sat night, and our stuff arrives early tomorrow morning

It will be all hands on deck with a 40 foot container turning up on our doorstep! Those of you who have been reading my blog for a long time might remember when they came and packed it all up for Arabia three years ago: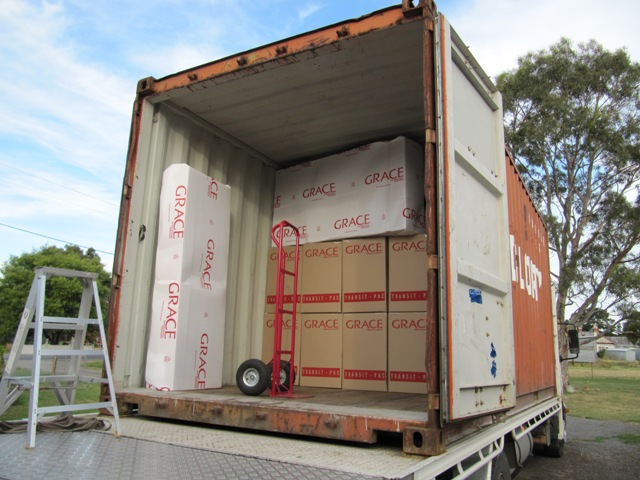 Somehow it all went away in a TWENTY foot container, and it is coming back in a FORTY foot container…. hmmm…. well, what can I say, I might have a teeeny weeeny bit more fabric in there, and one more teeny weeny sewing machine

Oh, I can't wait to see Emmie G again!!!  DH even said something very silly last night – that he thinks he and the boys might get her set up tomorrow

Hee heee…. we will see about that one!!!
Now I hope we can get somewhat settled and into a routine….. I hope!!!!
I will take some photos of the bedlam tomorrow and try to post them… until then, hope you are all doing some sewing for me!!!!